The total area of the estate – 0.5 ha Around the house is a garden with fruit trees around the HOMESTEAD fields and meadows (the estate is situated on the outskirts of the village) and close to civilization abounds – it Fanipol. Close the reservoir Ptich.
The house consists of 2 halves, each half has:
Banquet hall
cosy living room (where there are some ancient things left by ancestors),
bedroom,
kitchen with gas stove, mcrowave oven, refrigerator, kitchenware,
On the second floor:
If You come with family or with friends, then separate half of the house will be fully at Your disposal. In the courtyard of the garden there is a special place for a bonfire and barbecue. The owners can arrange a candlelit dinner and enjoy dishes of national Belarusian cuisine, and in the morning to offer a fresh pair milk from a clay jug.
For large companies here offer a stylized Banquet hall for 30 seats with a bar and karaoke. The street offers a gazebo for 30 people (of electricity, in cold weather you can put a heater).
You will enjoy:
visiting Russian bath,
fishing,
taste cheese and goat milk of its own production.
What to taste
Poultry dishes
Cheese
Soups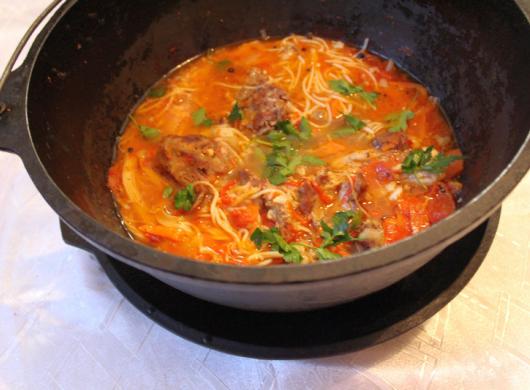 Address
Minsk region, Dzerzhinsk R-n, d. Laboda, D. 9, +375 (29) 771-00-38, +375 (44) 758-73-18, +375 (17) 169-01-04