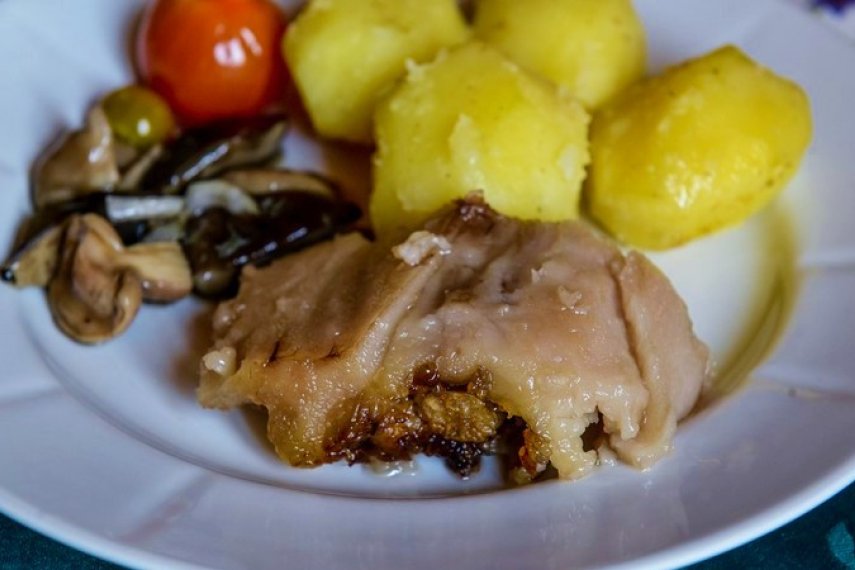 Composition:
● beaver tail,
● salt.
Cooking
To zapachy tail, nothing special is required – only the tail, salt and foil. If the tail is too big, need to make cuts. Then well rubbed the tail with salt and wrap it in foil.
The best way to cook beaver tail in the Russian oven. To ignite it is necessary to state that the hand could endure the heat of half a minute. The oven will be cooler – the tail is not papacosta and his Vitara fat, hot – can podgorici.
Smasse tail in the oven and in half an hour to get ready dish. Best served with a simple garnish – boiled potatoes with pickled mushrooms.
Where to enjoy
The Agriturismo "Prilese"
Sergey Rocsta
+375 (29) 649-33-33
+375 (33) 649-44-44
rukshta@mail.ru
Minsk region, Minsk R-n, d. prilese, ul. Lesnaya, d. 21